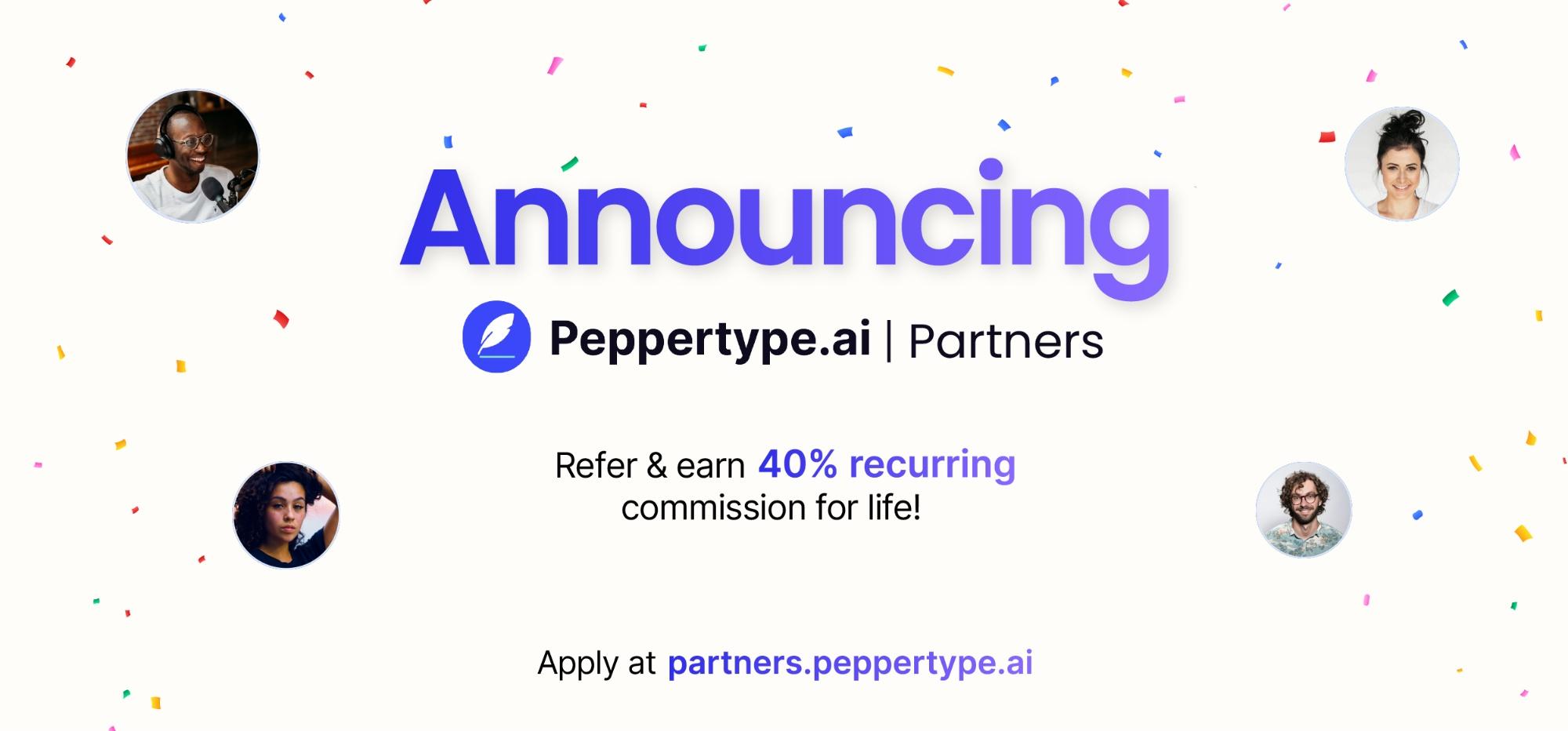 We're thrilled to announce that you can now officially be a Peppertype Partner and let us pay you a 40% recurring commission for life to tell others about a groundbreaking product.
Here's how it works 🖇
Introduce to your audience, a revolutionary tool that generates engaging, creative and original content in seconds.
They get 10,000 words FREE and you earn 40% commission for life! A win-win for both.
Made for you - a personal note🙏
Since its inception, Peppertypers like you have been our extended Marketing & Sales team. The program is curated in such a manner as to provide YOU the maximum value.
By offering you UNLIMITED resources, and earn the HIGHEST recurring commission, we aim to make this really simple, fun and meaningful for YOU.
As a Partner, you'll have access to
Top-notch assets and resources.
Inside news and early access to features.
Periodic catch up calls with the team.
Dedicated support for you & your audience.